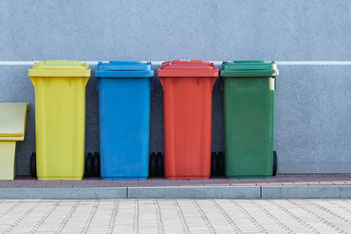 In honor of Halloween, we're discussing the ultimate horror story for a promotional product. We all have a goal when we order our giveaways - to keep our company top of mind.  But tragedy strikes when we spend our budget on an item that ends up in the worst possible place - the trash can. *Insert scary music here* 
SPOILER ALERT!  It does NOT have to end like this.  Just like with nearly all scary movies, there's a hero to this story, and a happy ending!  No need to fret!  BluPlume has 4 simple tips to make sure you don't fall victim to certain doom: 
Know Your Audience
Make sure you know who will be receiving these promotional items!  It seems so simple, but it's something so many people forget.  They get caught up in finding a product THEY think is great, but forget about what their target audience will think.  Here are some great questions to ask yourself: 
What are the demographics of my audience? 
Gender? Age? Income Level? Job Role? 
What are some things that these people might have in common? Hobbies, interests, etc. 
What kinds of products do people like this already have? Let's make sure to avoid those.
What is something that could make their lives better? 
Know Your Distribution Channel
Will you be giving these away on sales calls to prospective clients?  In person at a tradeshow, or in the mail?  Perhaps directly at their office, or at a party you host? 
The answers to these questions are huge.  Let's say you are a company that makes camo jackets, and you decide that a bottle of BBQ sauce would be a fun promo to give out at your upcoming tradeshow.  While it sounds unique and fun, and fits your brand image, we're missing something important here - many of your attendees may have traveled to the show by air using only a carry on, and due to TSA guidelines, won't be able to get that savory deliciousness home. So in the trash it goes. *dun dun dun....* 
If you plan to mail holiday gifts to your top 100 clients, you might want to consider size and weight. Drinkware in particular is extremely expensive to ship, and you might be able to find something else with just as much impact - WITHOUT the extra costs.  
Know Your Goals
What are you trying to accomplish with these giveaways?  This key question is often overlooked.  Are you trying to get more sales?  If so, how?  Perhaps by staying top of mind?  If so, something that sits on your potential client's desk or lives in their purse would provide many impressions.  Perhaps you want to drive more traffic to your social media pages during an event!  In that case, a portable cell phone lens or selfie stick printed with your logo, instagram handle, and hashtag should get the job done! 
Get Creative - If It Fits With Your Brand
Last but not least, creativity plays an important role in an effective promotional marketing campaign.  If you give something to someone that they've never seen before, or that they think is really cool, they're far more likely to hang on to it. It's simple, but it's true.  You can even take a conventional product, like a pen, and jazz it up with a light up logo to make a bright impact. 
If your brand is more conventional or conservative, focus on something useful and high quality.  If you're giving away portable power banks, get the nicest one your budget can handle.  Your clients will thank you for it. Literally.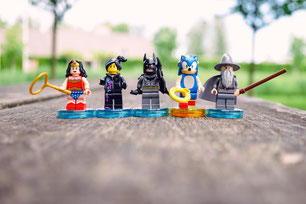 So, next time you order promotional products, make sure you communicate this information to your ad specialties professional.  It will allow them to partner with you to ensure your gifts don't meet an untimely demise.  And remember, BluPlume would love to be the hero of your next campaign!