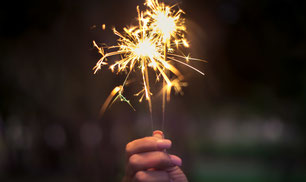 The number one question people ask me when they find out that I'm in promotional marketing is, "What's hot and new?" 
Unpopular opinion alert: What's hot & new in promotional marketing is not necessarily what you should be purchasing. 
"Hot & New" has no bearing on whether or not a product will produce the results you want for your market.  "Hot & New" doesn't guarantee your clients will like the product.  "Hot & New" doesn't mean anything at all to your brand, when it comes to buying the right promo products. 
When you run across a promotional products professional, ask instead, "Have you seen any successful promo marketing campaigns in my industry lately?"  That will open up a conversation about your specific needs and goals, and help you to design a campaign that can help you achieve them.  "Hot & New" does you no good if they end up in the trash can. 
Here's what you do need - a promotional products partner who DOES know what's "hot & new" and can source those creative products for you - when and where they assist you in reaching your goals. 
Have an idea of what you need?  Need a fresh idea to start the new year off right?  Contact Nikki here and she'll make sure that you'll be the talk of the town (or at least your clients' water coolers) this year!