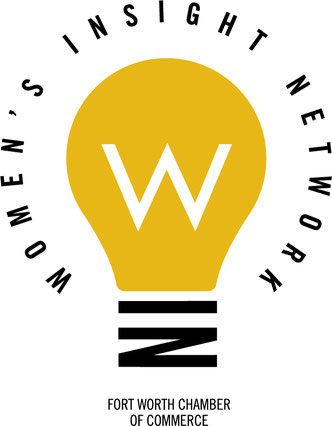 Have you ever considered owning your own business?  For most people, the answer is probably "no."  Before I experienced the sorrow of a layoff, that was my perspective as well.  I recently led a table of women at a Fort Worth Chamber of Commerce event where I shared on this topic. 
I've come to realize that most people, especially women, don't ever seriously consider the path of entrepreneurship as their main or only source of income.  I hadn't either, until a pivotal moment came in my career where I had a serious choice to make: continue working to build someone else's empire, or make a small, solid business of my own.  
I am so happy that I chose to work for my own dream instead of someone else's. 
Why choose entrepreneurship over the perceived stability of a "regular" corporate job?
1) You're never really secure in your job. As much as we would all like to believe that we are irreplaceable to a company, the fact is, we're not.  There's always someone out there who is willing to work just as hard for less money.  If we don't have security in our "regular" job, then what's the benefit of staying?
2) You can create a business that meets your personal priorities in life.  For me, I crave balance and flexibility.  As crazy as it sounds, even though I work a lot more than I did previously, I've found more time to spend with my family, and I've been there for the important moments and spent more time with my daughter than I ever did before. If you desire travel, or learning another language, or working nights and weekends opposite of your partner's schedule, or anything else, you can create a business that will facilitate that.  Every decision you make should bring you closer to your personal goals, not further away.
3) There's never a perfect time to start a business, but there are better times than others.  Just like there's no perfect time to have a child, there's no perfect time to start a business.  If you're waiting for that perfect moment, it will never arrive.  However, you do need to be smart about when you go for it.  Choose a time where you have more energy, are extra driven, and set tangible, measurable goals to get you to the next step in your plan.
4) Have multiple streams of income, but maintain your focus.  Having multiple income sources will allow you to pursue your dreams longer, with less financial stress on you and your family.  Try to find things that intertwine, where you can apply techniques used in one business to the other.  Make sure whatever you choose for your income streams are thoughtful and that you fully commit to everything - there's no use doing something if you're not going to do it all the way.
5) Be in charge of how much you make.  My goal with this business is to manage one third of the yearly amount of business I was handling at my previous job, and I will make three times as much money.  Do the math, and see how much you could be making independently.  Does it make financial sense for you to branch out on your own?